Weight Loss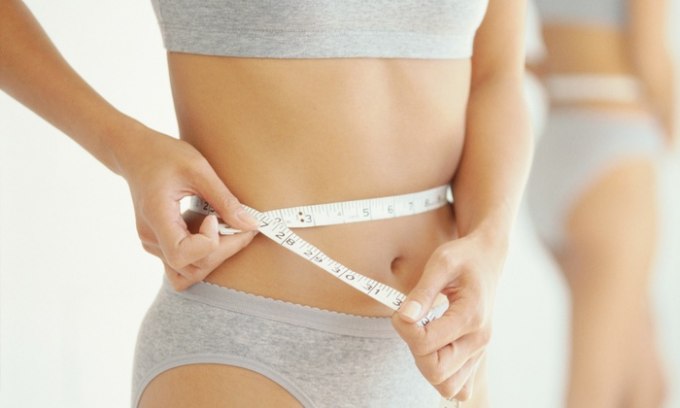 7 Reasons why the Amazing Weight Loss Program is so amazing:
Increased Metabolism
Reduced Appetite (substantially)
Take away cravings for sugar and starch
Decreases the absorption of sugar & starch
Promotes efficient elimination
Increase energy
No heart palpitations
Why is this product so effective? Statistics show three common reasons for being overweight:
Thyroid Problems
Digestive Problems
Irregular Elimination
Products
---
Purchase the The Complete AWL Line for only $99.00
Usage Directions:
• Take 1 of each of the tablet twice per day, before meals.
• Drink 1/2 your body weight of water in ounces per day.
Example, if you weight 120 pounds, drink 60 ounces of water per day.
All sales are final. There is no refund once sales transaction is complete.

For Auto-Ship, please fill download and print this form and contact the office directly.
---

Sugar Blocker
$44.95
When fighting the "battle of the bulge", extra sugar can be a formidable enemy. Sugar not only adds empty calories to your diet but its presence in food can induce you to eat more.
The good news is that nutritionists have combined chromium and cinnamon proprietary blend which are the key ingredients to impede the absorption of the sugar you consume daily.
Controls Caloric Intake
Natural Herbal Formula
Safe & Effective
Non Habit Forming

---

Turbo Trim
$44.95
Contains Guarana (Brazilian plant) and Green Tea extract and Amino Acids which provides energy without the jitters. As a thermogenic agent it works with your body to burn fat and suppress appetite without the side effects of ephedra.
---


Amazing Weight Loss - Testimonials

---
Dr. Richard Davidson - My Health Care Professional

I had no idea what an impact meeting Dr. Davidson would have on my life. I met him at the Practical Self Defense class in Hurst where he performed an extremely impressive demonstration of his knowledge of martial arts. I have been a member of his group since that day and appreciate the life saving techniques I have learned. Every woman, young and old, should take part in this class. Hundreds of women are attacked every day in our country and these techniques could save their lives.

While attending the Practical Self Defense class Dr. Davidson mentioned his credentials as a Chiropractor and since I had broken my back and was experiencing daily pain I became one of his patients. He quickly alleviated the pain I was experiencing and has put me on a maintenance plan the allows me to live my life to the fullest degree. With the use of his weight lose products, I lost 70 lbs. Combining all the benefits and knowledge Dr. Davidson has bestowed on me, has allowed me to practice martial arts twice a week, workout 2 to 3 times a week, walk 2.5 miles everyday and do Salsa dancing at every opportunity. I also have an 8 to 5 job and at my age (64) most people find this live style impressive. Thank You Dr. Davidson for all your help and my new life.

-Eva A. Winter
---
"I have never had an obvious weight problem, but over the years, I noticed that I was gathering fat around my mid-section -- both in the back and tummy. Try as I might, I didn't make much headway in getting rid of my back/belly fat, and just started to assume it was part of getting older. . . Then I tried the Amazing Weight Loss product and followed Dr. Richardson's diet and exercise program. Within 2 months, I lost my back fat and most of my belly fat. I take the products religiously, as I have experienced absolutely no side effects -- other than increased energy. Still no back/belly fat! Yay!

thanks

-Sonia
---
"My sister and I have Lupus, we feel tired most of the time, restless, and in pain. We both needed to do some type of exercise but we didn't have the energy. So we stayed at home took pills and craved sugar and starch. Eating this way and taking steroids, well need I say more. My sister told me about the product and the success she was having with it. Her word was enough for me. I've been on the product for a week and I've lost ten pounds and I feel better than I've felt in the last twelve years. I have energy enough to do some exercise, some of the swelling has gone down now that I am moving more. I no longer need medicine to go to sleep at night, plus its all natural and safe. This is a Gods send for us."
- A. Ward, Arlington, Texas
---
"I was a little skeptical about the product at first. I've taken other products, but they made me jittery, heart beating fast, couldn't sleep at night, and that scary feeling. Now, I've been on this product for one week, I have lost seven pounds and inches, I feel great, no jitters, no heart racing, no scary feeling and I can sleep at night. This product is truly amazing. I look and feel great. For those of you who are struggling, you have got to try it. It's amazing."
- Rebecca, Desoto, Texas
---
"I've tried several products on the market, and they have all failed. So I was a little leery about purchasing another one. I have Lupus, so I have to be very careful of the products I take. However, after listening to Dr. Davidson and the ladies on the radio, I decided to go to Duncanville to talk to the Doctor and purchase the product. It turned out to be the best decision I've ever made. I've lost eight pounds in ten days, I have energy to spare and I sleep restfully at night without taking sleeping pills. My digestive track is getting back on line and I have less pain since I've started taking the product. I feel wonderful, this program has truly been a blessing to me."
- E. Furlow, Desoto, Texas
---
"I am forty-two years of age. Before my weight loss, I weighed 140 pounds. I was eating three healthy meals per day and worked out 3 times per week, for about 2 hours. Even with this routine I could not lose a pound.Then I started a weight management program at Modern Back and Neck Clinic. I am now down two dress sizes, am wearing a size 4 and continue to lose inches weekly."
- Cheryle Rose - ACS Worksource
---
"I've taken many many over the counter diet pills and was discontented with all of them. Most of these supplements left me feeling jittery. Then I tried the Amazing Weight Loss products. They left me feeling energetic and made me cut back on food. I began a regimen of working out for 30 minutes 3 times a week, and the weight came off very quickly. I began taking the products in November of 2005 and I have reached my target weight. I now only take the products for maintenance They help me get through the day."
- Robbie - Hair Stylist
---
An evaluation with Dr. Davidson, the Amazing Weight Loss products, & exercise will put you on the fast track to weight loss!
---
To Request an appointment
please call our office at (972) 283-3300